Magnus Gjoen x Baldi Home Jewels Presentation at Harrods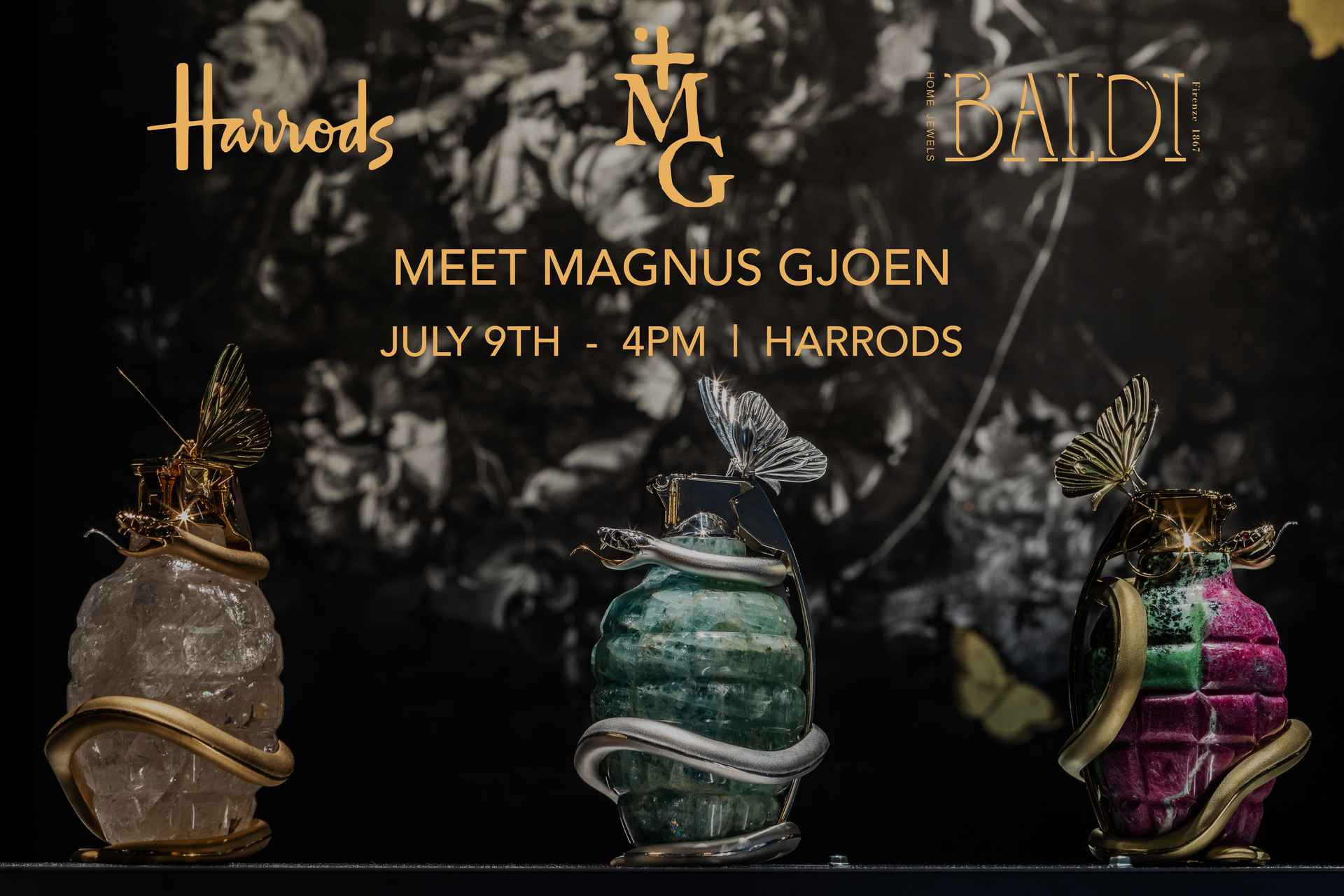 more info here London Fashion Blogger Amal Hope attended the prestigious presentation at Harrods Tuesday July 9th in London. The event was held at the Baldi Home Jewels department inside Harrods.
Following the successful collaboration between Magnus Gjoen and Baldi Home Jewels at Salone del Mobile 2019 in Milan, Harrods presented the collection in store. There was also be a meet and greet with Magnus Gjoen. Magnus Gjoen is a multitalented London-born artist, of Norwegian origin, who explores how something that appears powerful and destructive can be transformed into elegant and fragile object of art. He often questions the role and relationship between religion, peace, conflict, and war in his practice.