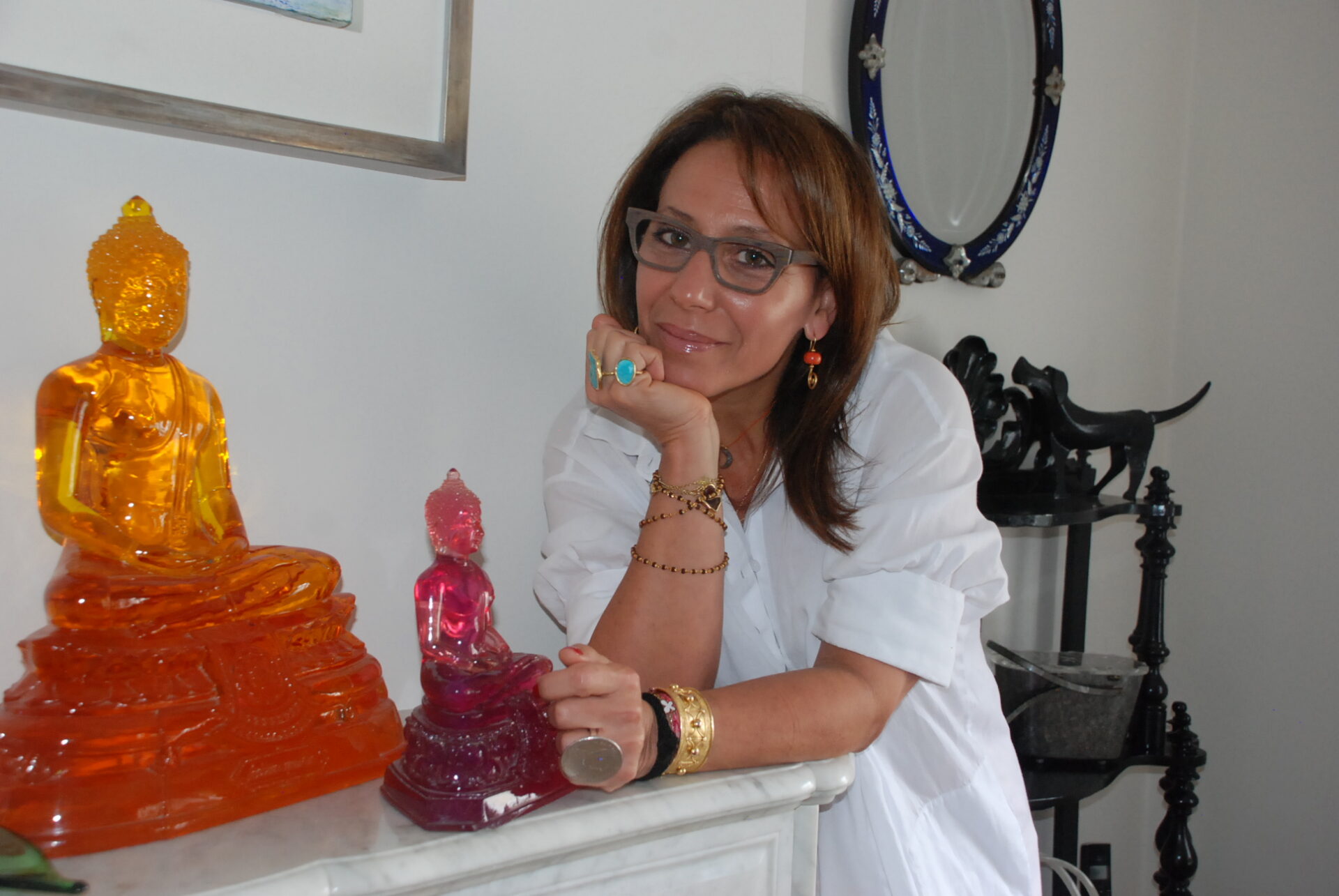 I have always believed life hides a signal for every one of us, which may spark our true passion and there are no excuses to refuse such gift. You can be a busy person but your inner passion will always lead you to embrace it.
The more you feel comfortable with it, the more your creations will breath your essence. A brave example of this is my dear superwoman Stefania Indelicato.
Stefania's love affair with jewellery began from an early age whilst growing up in North Africa. Immersed in cultural and ethnic diversity since childhood, Stefania was influenced and inspired by the nomadic people who adorn themselves with beautiful antique beads, silver pieces enriched with spiritual meaning and colourful dresses steeped in rituals and traditions. It is in that magical part of the world, where her journey of 'story telling' jewellery began.
That's how prednisone buy from uk Ambersouk Jewellery was born. Sculpting her designs from the heart by evoking an aura and voice of the nomadic past with a modern, bold and luxurious twist.
As Stefania states "Whilst retaining the ethnicity from which they derived, our pieces are created into unique contemporary objects that have had an enriched journey and a story to tell. They exude 'luxury and soul'."
The colours and materials are accurately managed by a small team of craftsmen and goldsmith in Africa and London. That's how Ambersouk prints her life in all the traceability of her jewels. Each piece contains a biography and a special inner energy. Ambersouk's designs are made with authentic unique metals and stones so as to evoque the purity of life.
try this website How do you define yourself?
I am many things, a mother, wife, daughter and creative person. All of these roles have shaped me and continue to do so. I am work in progress, always evolving and changing spiritually, emotionally and creatively. It's uncomfortable at times but rough seas give moments of calm before the next waves come.
However, at the core of my being, where all things emanate from, is a little girl with a big African heart.
The sound of the call to the Friday prayer, the strong smell of Neem trees in the air, sand in my eyes blowing from the Nubian desert, the sweet smell of mangoes, women wearing brightly coloured veils, the sharing of meals with those who have very little but offer all they have, weekly adventures to the market searching for treasures and a wonderful people who accepted me as one of their own… is what has shaped me and defined me. Having been brought up in a society deeply steeped in culture and tradition is what has shaped me and made me who I am today.
I want to keep these memories and experiences alive and try to embody them in the jewellery that I create. For me it is a way of sharing and passing on some of the magic of Africa.
The importance of creativity, to connect with the world and what an entrepreneur designer needs to do.
For me, creativity is a very important quality for any entrepreneur to have as through creativity comes boundless innovation and the ability to see things in a multitude of ways and hence connect with the world as such.
It is essential for any designer to capture the hearts and minds of their audience. Let the world become emotionally attached to your journey or experiences through whatever you are creating.
Your dreams and goals
I would like to develop my brand further and have the world see it as a brand with heart and compassion at its core with a mission to accomplish. I hope that one day I can return to Sudan and help set up ways in which to empower women and men at the grass-roots level become entrepreneurial themselves and strive for self-reliance.
My dreams are many, some small and some big… and if they do come true I still hope to be work in progress ever evolving.