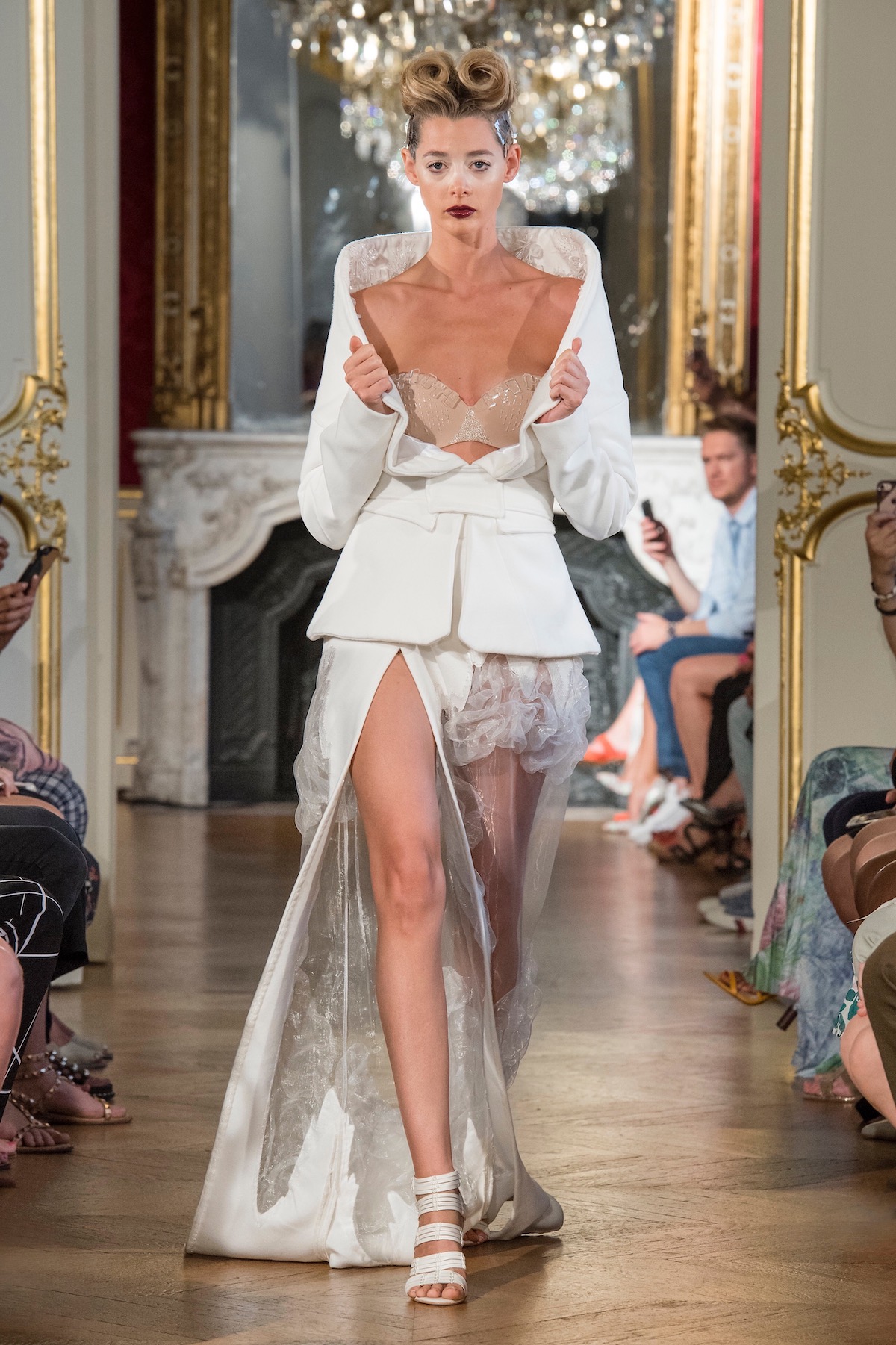 can i buy Clomiphene at rite aid We have started our Haute Couture journey with a frozen tale full of beauty, designed by ADELINE ZILIOX.
Her second couture collection born through her eyes and what Adeline is looking at. The current devastation of our planet has raised her voice to support sustainability and protection towards our environment.
These values have lead her to push her boundaries in creating a unique couture concept. Adeline acts like a rebel breaking the rules. Her commitment approaches couture with the real contemporary woman and her desire for caring the planet.
And with love, passion and wonderful values, needless to say how creativity exploits by providing a special couture collection. Yes, Adeline Ziliox couture includes recycled materials and even others used in her previous collections. That makes embroidery capable to build feminine futuristic shapes singing a symphony full of purity in black and white.