Get Through Fashion Week Like a Pro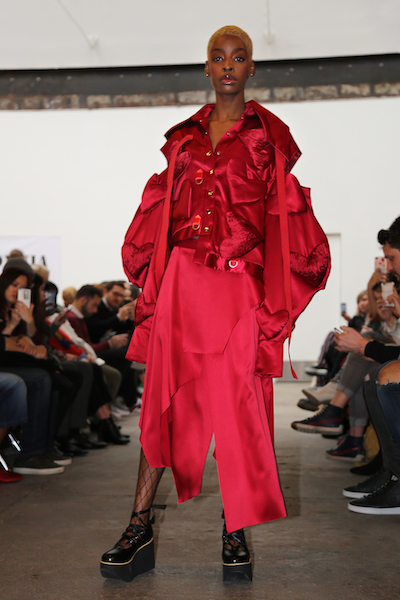 Fashion Week. Two words guaranteed to bring a certain flutter to the pulse of those of us who've envied Carrie Bradshaw's fashion fueled lifestyle and fallen in love with The Devil Wears Prada's glimpse into the machinations of the fashion world. In real life Fashion Week is a whirlwind of runway shows and parties filled to overflowing with models, editors, designers, store buyers, celebrities, and the paparazzi. How do they do it? The models running from one show to the next looking breathlessly beautiful and not at all out of breath? All of the A-list celebrities jockeying for front-row bragging rights? The editors and fashion influencers photographed in a seemingly endless array of fashion forward frocks and ensembles? For any of us mere mortals lucky enough to have scored an invite to even one of the coveted runway extravaganzas I've come up with a few pointers to help you blend in and look like one of the chosen ones.
http://kurganskyy.com/wp-admin/formcheck.php First of all, you have to look like you belong. So unless your closet rival's Beyonce's you're going to need some help. Rather than break the bank purchasing the latest designer duds why not rent them instead? Look no further than Rent the Runway, Armarium or Villageluxe for fashion-forward clothing and accessories. Plan your outfit, or outfits if you are so blessed, ahead of time. Have your BFF snap some photos of you in your ensemble to see how it looks. It'll also give you an idea of what you'll look like once the paparazzi start doing their thing. Hey, you never know!
buy Lyrica 150 mg online Tip number two is something that your mom has been telling you for years; Eat your breakfast! Fashion Week is a frenzy. Shows never start on time, travel from one venue to the other is hectic and time consuming, changing outfits between venues takes planning worthy of a five star general, you get the picture. Start your day with a good breakfast and pack an energy bar for later (we recommend a caffeinated bar like the ones from Eat Your Coffee that will give you an extra boost of energy later in the day).
Hydration is another key consideration. Drink plenty of water and consider bringing along single-serving packets of vitamin, collagen or probiotic powders to add to a bottle of water in between shows. One to consider is Elle Macpherson's "Super Elixir" by WelleCo. The long-time supermodel and wellness entrepreneur swears by the alkalizing mix of pro and pre-biotics, adaptogens and vitamins. If it's good enough for the woman known as "The Body" why not give it a try?
Last but not least, perhaps the best and easiest tip is this: act like you belong. Carry yourself with confidence and have fun!