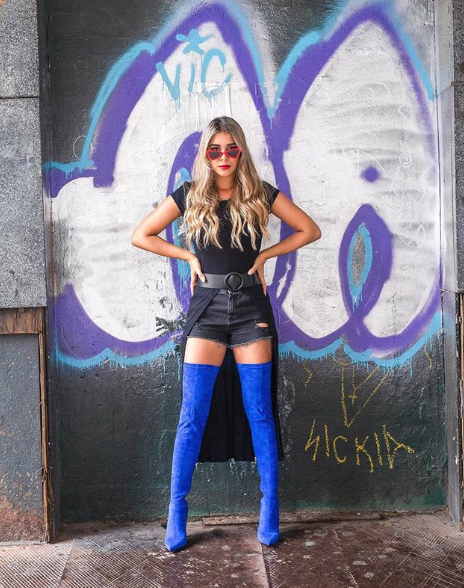 One of VERITY'S newest Digital Influencers gave us an exclusive interview, talking all things Instagram, YouTube, and hair-, skin-, and nail care.
Welcome, Francine Araùjo!
http://livinghopecares.org/body-mod-online-dating/ Q: For you, what does it mean to be a Digital Influencer?

Full Report A: Being a Digital Influencer is to show the reality and the sincerity of my point of view. [To be a Digital Influencer] is to connect with people from all over the world and to be able to show a little bit of myself, my culture, and the things I believe could be good for people who follow me
Q: On your YouTube page, you create a variety of beauty/fashion/vlog content. What made you want to create YouTube videos?
A: I like to create videos on YouTube because I can show things I've learned. Also, I feel closer to the people who follow me because those videos are my memories of the moments I've experienced.
Q: You work with brand partnerships–can you tell us what those are and what kind of work you do for them?
A: Yes, I work with several brands: Revolve, AKIRA Shop, Urban Decay, Sigma Beauty, Lancôme, Clarins Paris, Vichy, Charlotte Tilbury, Pixi Beauty, Polaroid, BioSilk, and BECCA Cosmetics. I create content with all these brands' products, from videos to photos to stories!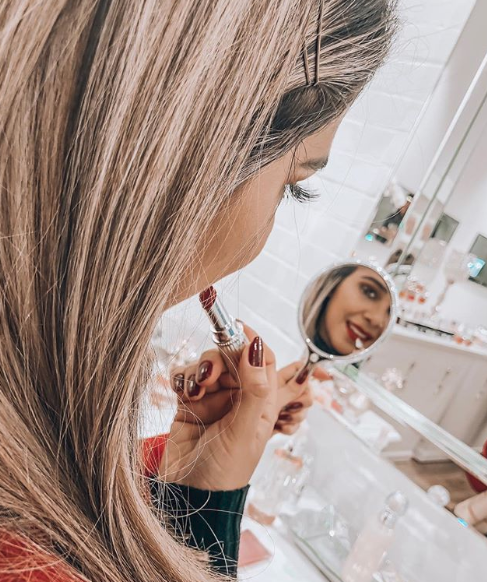 Q: You take beautiful Instagram pictures of your outfits! Have you always had a passion for fashion?
A: Thank you! Yes, I always loved photography, and fashion is my passion. I love being able to make compositions of looks and trends. This year, I participated in New York Fashion Week, and now I'm even more in love with all of this. I feel happy taking these photos!
Q: I know that you like to set aside one day during the week to take care of your hair, skin, and nails. (I'm right there with you–I'm a skincare fanatic myself!) Why is hair-, skin-, and nail care important to you?
A: Yes, I love taking care of myself, even more now that I'm working with my image on social networks. But I also like to relax, and I always like to be well-groomed.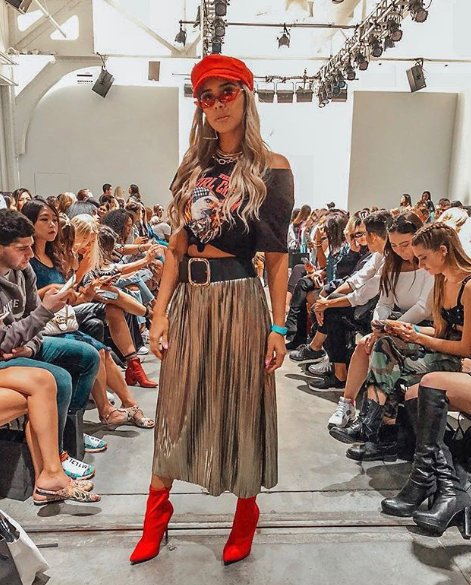 Q: Is it important for you to represent your Brazilian culture in the work that you do?
A: Yes, I love my culture. I think that all people have to know new cultures, so I always show a lot of [Brazilian] things on my Instagram stories.
Q: You've been living in New Jersey for the past 2 years. What's your favorite thing about living there?
A: I like to live in New Jersey because it's near New York, so it's very easy to go to events. Plus, the city I live in is quiet!
Q: And finally, with the holidays fast-approaching, I'd love to know… What's your favorite thing to do around this time of year?
A: This is my favorite time, and in my religion, we celebrate the birth of Jesus Christ. So, we celebrate life and all the achievements of the past year.