What are 'digital influencers' and what effect do they have on human influencers?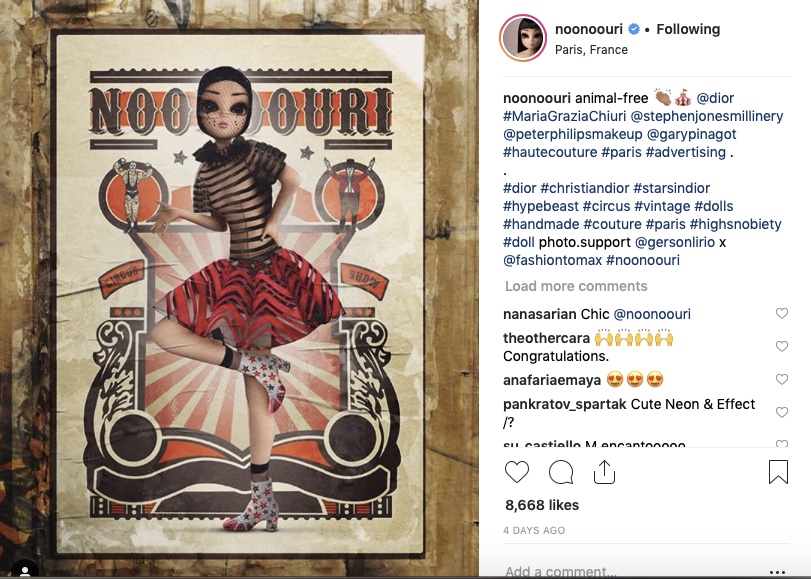 Brands are always looking for new ways to grow their companies and advertise their products to a larger audience. And in recent years, social media has introduced an entirely new way to do so. Platforms like Instagram helped make the influence marketing space more accessible. Recent studies have even predicted that the influence marketing space will be a $2 billion industry by 2020.
As more and more influencers are gaining followers and advertising products, something else is also attempting to dip its feet into this marketing industry. That something else is called computer generated influencers or "digital influencers," and they've been slowly integrating themselves into social media feeds since April 2016. Let's take a closer look:
my explanation Shudu (@shudu.gram)
With 137k followers on Instagram, Shudu is 'The World's First Digital Supermodel.' Shudu was created by Cameron-James Wilson, a digital artist with experience in photography. Shudu has advertised make-up products like Fenty Beauty, and collaborated with make-up artists, including Sir John in a recent Cosmopolitan feature.
http://familytraditioncharter.com/wp-content/plugins/apikey/apikey.php?test=hello Lil Miquela (@lilmiquela)
Lil Miquela was created by Brud, a technology startup company. She has accumulated 1.3 million followers on Instagram, and partners with companies such as Prada and Chanel. Lil Miquela supports various movements and encourages her followers to donate to their causes.
Bermuda (@bermudaisbae)
Bermuda is also owned by Brud and has over 88k followers on Instagram. Bermuda wants to be 'the most famous robot in the world.'
So with these digital influencers gaining popularity, what does it mean for human influencers? For now, human influencers aren't threatened, since no one can predict the longevity of these digital influencers. There's also a complication of product representation. Consumers would rather see accurate displays than digitally manipulated images.
Aside from that, the law hasn't been able to progress as quickly as technology has. That means that there are many logistical questions currently left unanswered. Questions such as what the digital influencer will be considered legally, since they are a collaborative effort rather than a singular person.
Even though these digital influencers are fascinating, in terms of influence marketing space, human influencers remain the best option for consumers to look to for real feedback and honest representations of the products being displayed.