Interview with Blogger Viviane Perpetuo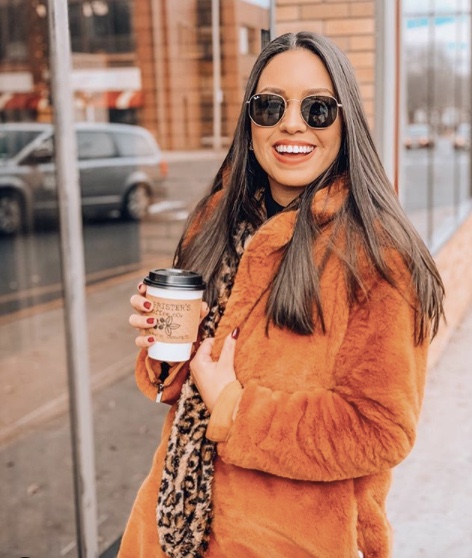 We chatted with beauty and lifestyle blogger Viviane Perpetuo about her career, her beauty faves, and more.
http://cloudtrekkers.com/pma/index.php 1. How did you get into beauty/lifestyle blogging?
I discovered the beauty world on YouTube my freshman year of high school and I fell in love. I was always a very girly girl and always loved lipstick and eyeshadow, it was my favorite present that my family members would give to me during the holidays. After discovering the YouTube beauty world I wanted to be a part of it so badly that I filmed my first YouTube video ever which was my order priligy online india Herstyler Flat Iron Review which was published on September 14, 2010, I was extremely awkward and definitely not one of my favorite videos haha.
I remember feeling embarrassed that I never told anyone about my secret passion up until my junior year in high school. I started to make more YouTube videos and I published my first ever blog which was "Viviane Super Chic". But not everyone was happy as I was about my hobby. I remember hearing about girls talking about my videos during lunch and laughing and that really hurt my feelings because it was always something I loved and cared about so much.
That is the main reason why I didn't stay consistent because I always cared too much about what other people thought about me. And it was only after high school that I was able to let go of my fears and do what I loved and did not let those mean words affect me!

I started to post more on Youtube during college and posted a lot on Instagram where my name was Fashionista203_. I loved to give tips on fashion and beauty and it was so much fun! But In college it was tough to stay consistent because I went to school and also worked part time, so it was always a hobby for me, something I did on days where I had nothing to do. But I always felt so happy being in front of the camera, and giving tips to my followers even though they were such a small amount.
It wasn't until the end of 2017 and the beginning of 2018 where I told myself that I would do everything I could to chase this lifelong dream and accomplish everything I could. I always believed that God didn't put this passion in my heart for no reason, there was a reason why I didn't give up so long ago and why this made me so happy! Thus far I've accomplished so much and it hasn't been easy, but I am so grateful to God for him to allow me everyday to work towards my goals and accomplishments and make my dreams become reality!
2. What is your favorite part about engaging with your followers?
I honestly love my followers, they are one of the sweetest and most kind people on earth. They definitely know how to lift up my spirits. It's honestly still crazy the feeling of when followers come up to me in public and tell me they follow me, I get butterflies in my stomach! And it is just amazing how they love my tips and they care about me.
3. What are three beauty/lifestyle products you just can't live without?
This is a hard question because there are so many products that are my holy grails that I love and can't live without haha omg.
Well, I definitely can't live without my phone because that's how I get most of my work done haha. I also can't live without eye cream, I have so many favorites and I'm always switching them up (Kiehl's Avocado Eye Cream, Clinique All About Eyes, Origins Eye Doctor) My under eyes get really dry so taking care of my skin is essential! And my last product would have to be FOOD! I can't live without food and I'm always eating haha, my favorite type of food is Brazilian food
4. What is one beauty tip you wished you had learned when you first started doing makeup?
I remember when I first started doing my makeup I used to do these crazy eyeshadow looks with blue or green eyeshadow that was never blended in haha! I wish I knew the difference between each brush and I wish I knew how to use them to properly blend in my eyeshadow. But that's life, you live and you learn.
5. Bloggers often share their life with their followers. Are there any difficulties you have faced when sharing your life online?
Yes, totally! I've gotten to the point where I only share what I want to share. I end up not sharing at least 80% of my life, and sometimes there are days where I don't even want to post because I'm just not in the mood.

I feel like even though I am a public figure, I should have the option of having a private life and not feel obligated to post every single minute of my life. It's hard because I've noticed that many of my followers like to see everything that I'm doing but I'm just a private person and it's hard to change. I prefer showing only beauty tips, fashion tips, recipes, some parts of my private life, and events.
6. What goals do you have for your blogging career?

I have so many goals and aspirations but I just want to continue doing what I love. I want to continue to grow as a person in a social aspect but also professionally as well. And finally, I want to be able to make a difference in the world and be remembered even when I'm gone.

A short term goal is I want to reach 100K both on my Instagram account but also my YouTube channel, it's always been one of my lifelong dream to have the Youtube 100K plaque.
If you want to learn more about Viviane and follow her on her journey, you can follow her on Instagram and Youtube, and check out her blog.