BE AK Couture: Catalog Options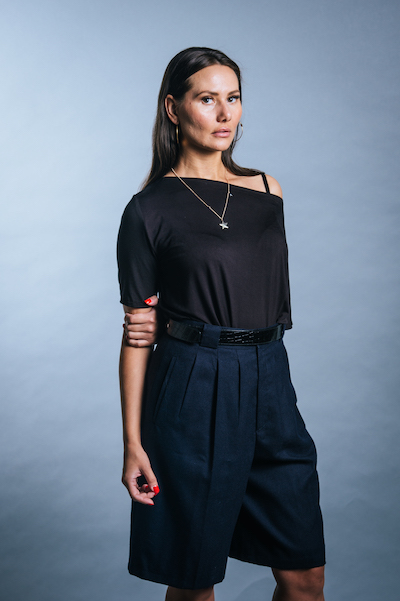 It's important to dress appropriately for the occasion and season. For Anastasia Kryukova, clothing is a perfect form of self-expression. She's passionate about creating modern urban-style clothes, custom made for her clients. Her catalog includes various styles of fall attire that is cozy for the weather, but still chic.
An example of one of her fall clothing pieces is the Zip-Back Micro Suede Pencil skirt. Anastasia combines this skirt with the perfect dark colored scarf to use as a shield from the cold. For a flowy option, Anastasia introduces her Boxy Long Sleeve Jersey Top. This top, although it's rather simple, is perfect for any occasion and will surely keep your comfort needs satisfied since it's a loose fit.
Tops aren't the only loose-fit clothing Anastasia has to offer. For an even more convenient fit, she currently has her Sparkle Blue Open Back Midi dress in stock. This baggy, one size fits most dress can serve as the perfect dress for a night out or even for a casual everyday look. If a flowy outfit isn't your mood of the day, a light jacket may do the job! Anastasia's Sparkle Floral Microsuede Jacket comes in a bourgette color; dark and, it resembles Fall leaf shades, therefore being perfectly fitting for the Fall!
more Images: Courtesy of Kondrya Photography